wednesday 5 july
Castello del Catajo - BATTAGLIA TERME (PD)
, via Catajo, 1
come arrivare
8.00 pm
Visita guidata al Castello su prenotazione
La visita dura circa 1 ora. Adulti 9 euro, bambini 3 euro.
Per info e prenotazioni: 349-9347190
9.00 pm
Degustazione di vini a cura dell'azienda Cà Lustra Zanovello
9.30 pm
Premio Crédit Agricole FriulAdria – Parco Colli Euganei
Il premio è il riconoscimento per un film che, attraverso una serie di piccole storie personali, divulga i temi della sostenibilità sociale, della cultura, della legalità, dell'educazione ambientale e alimentare.
followed by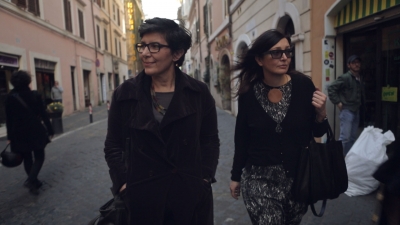 by Elisa Amoruso

Italy | 78 min.
Radoslava, Fenxia, Sihem Ana and Ljuba are women, foreigners and businesswomen. Once in Italy, they never gave up, on...
La proiezione si svolgerà anche in caso di maltempo.