Harsh midwinter. A frozen marriage in a remote cabin. An man from the past returns to seek revenge, and long lost feelings come alive. A wordless battle begins and the eternal triangle finally comes to an end.
Biography/Filmography: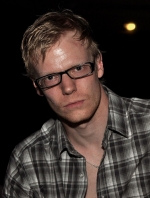 Måns Berthas was born in Sundsvall, a small town in Sweden. From early years he had a strong interest in film, literature and music. He started to direct short films with a borrowed VHS camera. Soon, his interest expanded to documentary film-making, and he attended a documentary course. His first documentary, "Temple of Mammon," was screened both in TV and festivals. Måns is now working on several short-film projects and documentaries, and is also developing a script for a feature film.