Jury for the International Documentary Film Festival
Daria D'antonio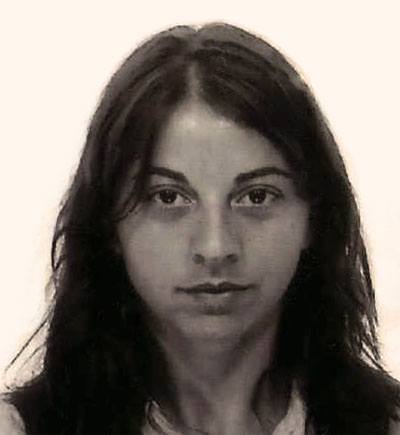 Daria D'Antonio was born in Naples and works as cameraman for some of the most important Italian directors. In 2007 she started out in the field of photography with Il passaggio della linea by Pietro Marcello, which won the Pasinetti prize at the Venice Film Festival. After that the full-length fiction film by Massimo Coppola Hai paura del Buio (in whose production she also took part in) was presented at the Venice Festival, she won the mention for Best Photography at the Corti d'Argento 2011 for Diarchia by Ferdinando Cito Filomarino and the Madre by Valeria Golino.
Her last work, I padroni di casa, directed by Edoardo Gabbriellini, is now in post-production.
Anush Hamzehian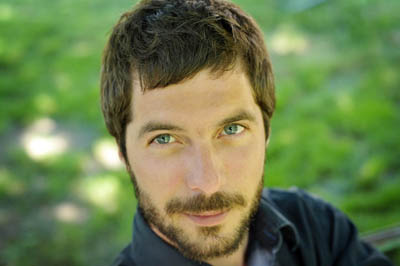 Anush Hamzehian was born in Padua in 1980, his mother is Italian and his father is Iranian. He worked as a cameraman and a journalist in Bologna, as a radio host in Leon (Spain), as a screenplay for Next Media Lab in Milan. Now he directs documentaries in Paris. Among his works there are: Le Jardin des merveilles (documentary, 52', France 3 Corse and Point du Jour, 2011), La main et la voix (documentary, 52', France 3 Corse and Zoulou Compagnie, 2009), Appunti su Sorrentino (documentary, 26', France 3 Corse and Aligal, 2009), La dolce tragedia di Martone (documentary, 26', France 3 Corse and Aligal, 2008), Le città continue (documentary, 26', La10, 2004), 24 ore con la civiltà occidentale (short film, 2001).
Marco Piccarreda
Marco Piccarreda was born in Milan in August 1976, his father was a clerk and his mother was a worker. In 1998 he still did not have his wisdom teeth but he graduated in editing at the School of Cinema of Milan. After working for television, commercials, short films and documentaries, in 2003 he was the assistant director for the film Tu devi essere il lupo (2003) by Vittorio Moroni. In 2005, they founded together the production studio 50Notturno srl, with which they shot and distributed, among the others, two documentaries for cinema: Le ferie di Licu (2006) and Eva e Adamo (2009). He has been currently working at the shooting of the film Se chiudo gli occhi non sono più qui.
Jury for the International Short Film Festival
Valentina Andreoli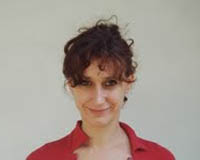 From 2000 to 2004 Valentina Andreoli was an assistant editor for Jacopo Quadri, Carlotta Cristiani and Claudio Cormio. Then she worked as an editor of documentaries, full-length films, short films, collaborating with many directors such as Marco Bechis, Giovanni Maderna, Massimo Venier, Piergiorgio Gay, Armin Linke, Giuseppe Baresi, Marco Segato, Paola Piacenza, Chiara Brambilla, Federico Rizzo. He teaches editing at the Istituto Cinematografico Michelangelo Antonioni.
Filmography: Ci resta il nome by Marco Segato, Divine by Chiara Brambilla, Il Milione by Marco Paolini, Tra terra e cielo by Joseph Pèaquin, Milano 55,1 collective film, Lasciando la baia del re by Claudia Cipriani, In uno stato libero by Paola Piacenza, Fuga dal Call Center by Federico Rizzo, Blue Sofa by Lara Fremder, G.Baresi and Pippo del Bono.
Federico Fava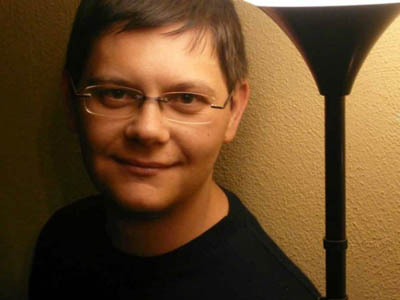 Federico Fava was born in Agugliaro (near Vicenza) in 1978. After graduating in History and Criticism of Cinema at the Univeristy of Padua and his first experiences as a director of documentaries for various production studios in Veneto, he moved to Rome, where he got a diploma in Screenwriting at the Centro Sperimentale di Cinematografia. The short film he shot for his diploma, Giganti, won the Festival of Turin in 2007. Over these years he has worked to various short films (among the others: Quello che sento, 2004; La gioia degli altri, 2005; Stanotte ho deciso di dormire, 2009), documentaries (Inatteso, 2004; Quando capita di perdersi, 2005; Il silenzio di Corviale, 2007), radio dramas.
In 2007 he became part of the team of screenwriters of the TV series Centovetrine: at the beginning as a dialoguist and then as a story liner; now he is a story editor.
Manlio Piva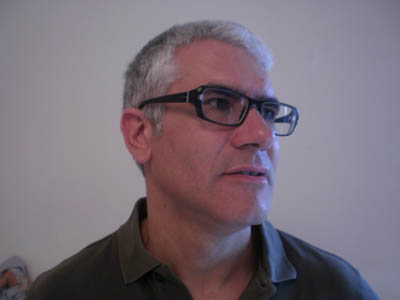 Manlio Piva is a researcher at the University of Padua. He works in the field of electronic media, history and criticism of cinema, sound technologies and techniques of mass communication. In addition to many other activities carried out for Regione Veneto, he also deals with education in the field of audiovisual equipments, collaborating to keep up to date teachers and to the didactic organization of laboratories for the Mediateca of Pordenone and for Ansas in Veneto. Among his publications, there are the textbook Il coccodrillo luminoso (Cinemazero, Pordenone, 2009) and the monograph on the French director Robert Bresson entitled L'inquadratura Sonora (Esedra, Padova, 2004).
Jury for the International Animated Short Film Festival
Chiara Fatti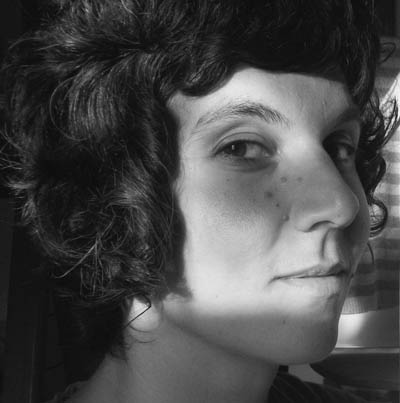 After attending the DAMS at the University of Bologna and an illustration course at the Nuova Eloisa school in the same city, Chiara Fatti specialized in illustration for childhood at the Departament d'Arts Aplicades de l'Escola de la Dona, Espai Francesca Bonnemaison, in Barcelona, where she lived there from 1999 to 2009, working as an illustrator and a teacher in an art workshop for children She is a member of the artistic group TapaDura, with which she organized various exhibitions in Spain in Terrass, Lleida and Barcelona. In 2005 she was selected for the Illustrator Exhibition at the Fiera Internazionale del Libro per Ragazzi of Bologna. She published the following books: La Reina de las Nieves (Mongolfiera Libros, 2007), Soledades (OQO Editora, 2008), Capuz (Mongolfiera Libros, 2008), Ferros (Sd edicions, 2010) and Calma, calma (Sd edicions, 2010). Now she lives and works in Italy. She collaborates as a teacher at the International School of Comics in Padua and teaches illustration courses for adults and children at the Cultural Association Joy of Verona.
Ellen Meske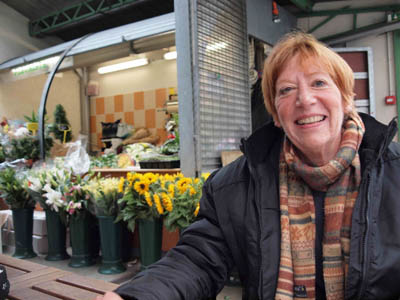 Ellen Meske is a freelance director of animated films, a storyboard artist and an illustrator. She is internationally renowned in the field of stop-motion animated cinema for her experience and originality, as well as for her humour and proficiency. Over the last twenty years she shared her vast store of knowledge with various studios in Holland and in Europe. She held workshops on animated cinema in Japan.
Born in Los Angeles, USA, she attended the College of Design in her hometown. She graduated in Fine Arts at University of California, Santa Cruz in 1974. She has worked in the USA mainly as a graphic designer and an illustrator. She moved to Holland in 1977 and entered the Psychopolis Vrije Academie in The Hague, where she was inspired by indipendent animation artists famous all over the world.
She worked as an assistant of animation films for famous Dutch directors, such as Hans Nassenstein and Monique Renault. She then started working independently, exploring a variety of animation techniques in her short movies, educational films for children and commercial spots for television.
In 1988 Ellen was commissioned Casa Holding, an animated series on the sharing of housework. She built an all-female animation studio and, thanks to the success won by her clay puppets, she was awarded a scholarship to shoot a feature film, Capriccio. Both efforts have been rewarded with many prizes at prestigious international animation festivals.
Massimo Pegoraro
Massimo Pegoraro is a cartoonist, an illustrator and an animator. He studied at the state art high school of Treviso. He is currently responsible for the animation and character designer at the Group Alcuni, which includes a cartoon production studio, a team that deals with television programmes and another one that runs the programming of a theatre, in addition to the management of publishing and musical activities; the group is one of the main multimedia production houses for childhood in Europe.